Join Common Good as a City Farmer Volunteer!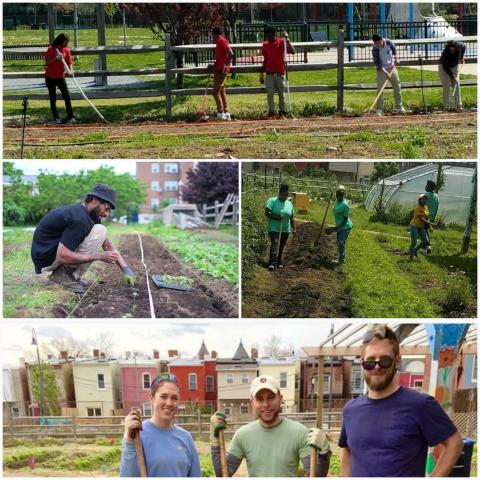 Thinking about spring? Planting weather is right around the corner! Join Common Good City Farm as a volunteer this year! Our City Farmer Program is a chance to become more involved in our farm community.
Volunteers make a weekly commitment (for their chosen session of 12 weeks) and participate in all aspects of our urban farm. Volunteers will focus on 1-2 farm programs based on the session, so you can select the session that sounds like the best fit for you! Volunteers who make less than a DC Living Wage are eligible to receive produce vouchers in exchange for their volunteer hours ($5 per hour worked). Vouchers are redeemable at Common Good's farm market. We are currently registering City Farmers for start dates in March, April, and May. The earliest sessions (starting the first week of March) will begin by helping prepare the farm for spring planting.
Sessions will be Tuesdays from 4-7, Wednesdays from 9-12 and Saturdays from 9-12. Additional sessions will be added as the season continues. For the full 2018 City Farmer schedule and availability check out our City Farmer page or go straight to our registration!