Join us for our Tomato Party on Thurs, Aug 16!
Join us for our Tomato Party!
Tomato Party Thursday, August 16 6 - 8 pm
Come celebrate the bountiful summer tomato harvest right on our urban farm space!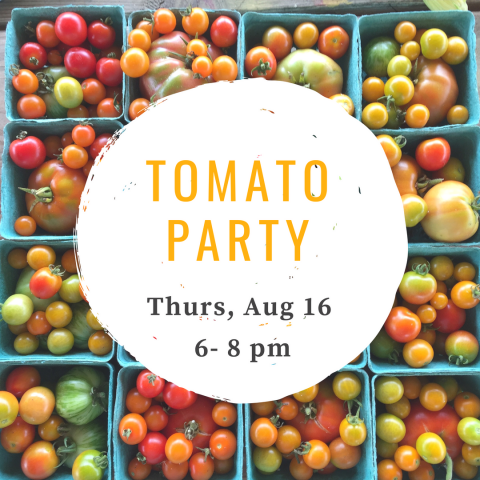 Featuring:
- Tomato taste tests: try different varieties of heirloom tomatoes and vote for your favorite
- Tomato Dishes: try some of our dishes featuring tomatoes
- Salsa Demo
- Beefsteak Burgers, courtesy of Beefsteak
Feel free to bring a tomato dish to share or just come and enjoy all of the tomato dishes.